British trade deficit nearly doubles in Q2
Economy
8/10/2018, 10:38 AM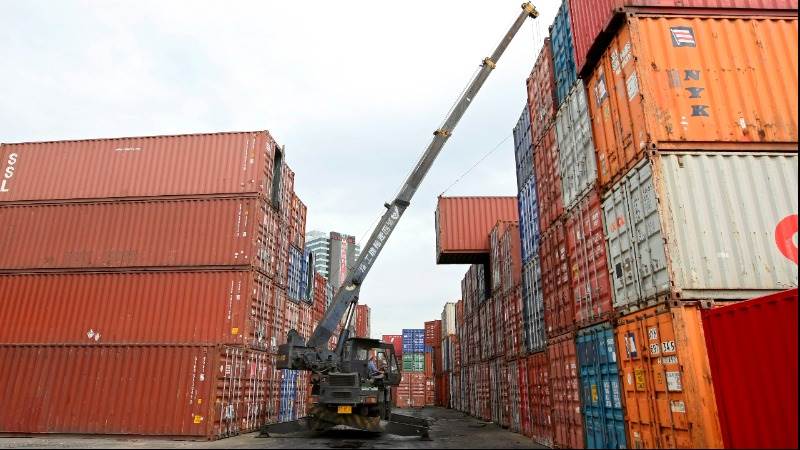 The improvement in the services surplus of £0.7 billion to £28.1 billion in the three months through June was eclipsed by an increase in the deficit in the foreign trade of goods by £5.5 billion to £36.7 billion, the United Kingdom's Office for National Statistics said on Friday. The slump of £3.1 billion to £83.9 billion in outbound shipments of merchandise quarter on quarter dominated the report, while the value of imports also weighed on the result, coming in £2.3 billion higher, at £120.6 billion. Total trade deficit landed £4.7 billion larger, at £8.6 billion.
In June alone, the gap was lowered to £1.86 billion from the previous month's upwardly revised £3.14 billion, where the balance of trade with the rest of the European Union showed deficit was reduced to £2.94 billion from £3.63 billion, which was registered for May after the original figure was mended slightly higher.
The goods trade balance showed a deficit of £11.38 billion, after £12.53 from the previous month. The measure for May was revised from £12.36 billion.