Kashkari: Rates should be intact when job creation is strong
Economy
11/30/2018, 1:41 PM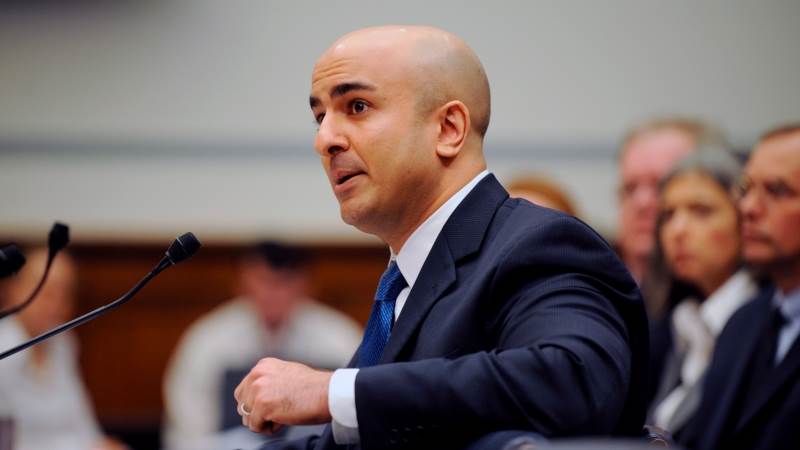 Federal Reserve Bank of Minneapolis President Neel Kashkari told CNBC on Friday that the Fed should refrain from raising rates at time when job creation is "strong" and inflation remains "tame." He said he thinks the Fed should pause on rate hikes, explaining that "dramatic rate hikes could cause recession."
"Hiking rates too forcefully before necessary could risk causing a recession in the US economy," Kashkari said, adding that he thinks rates are "close to neutral." "Neutral is tough to know, that's why we watch the data so closely," he noted, adding that he is more concerned "that we're raising rates prematurely."
Kashkari's comments come after Fed Chairman Jerome Powell's remarks who on Wednesday said that benchmark borrowing costs are "just below" neutral regarding the impact on the US economy and that the gradual pace of tightening "has been an exercise in balancing risks" in both directions.