Decline on Wall Street continues, Dow drops over 100 pts
Markets
10/11/2018, 3:31 PM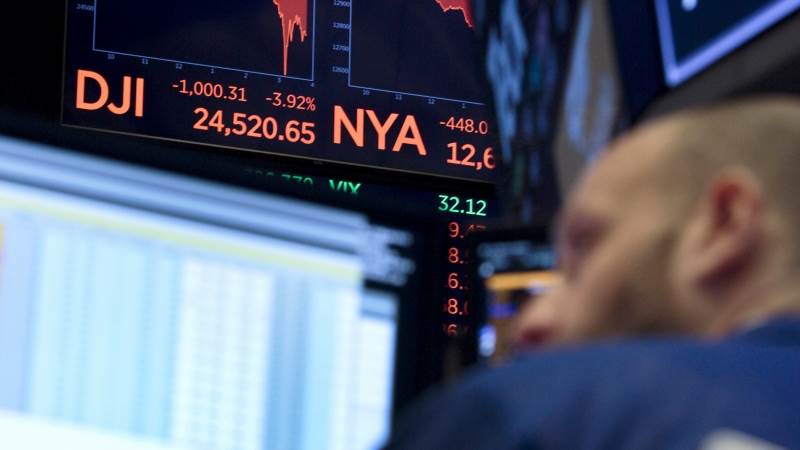 Stock markets in the United States on Thursday declined more modestly compared to yesterday, when tumbling tech shares dragged the indexes down in the worst selloff since February. Investors remained concerned over anticipated higher interest rates due to multi-year records in yields. The Dow lost over 941 points from its intraday high on Tuesday. The Nasdaq 100 dove over 327 points, closing 4.44% lower as the S&P 500 tumbled 3.29%. Meanwhile, the seasonally adjusted reading of the consumer price index in the US showed an annual increase of 2.3% for September, down by 0.4 percentage points, pushing the S&P 500 to the green. Initial jobless claims added 7,000 to reach 214,000, the Department of Labor said.
The Dow Jones Industrial Index lost 0.32% at the open. Visa led the losses falling 1.15%. The Nasdaq 100 was down 0.24%. Walgreens Boots Alliance holding company performed worse than others sliding 3.30% at the open, with Qualcomm following second, down 1.53% at 3:35 pm.
The S&P 500 declined 0.21%. Engineering and construction firm Fluor plummeted 13.98%.
The euro gained 0.40% compared to the dollar to sell for 1.15652 at 3:32 pm CET.