Turkish lira stumbles as Erdogan vows to lower rates
Politics | Markets
7/11/2018, 6:11 PM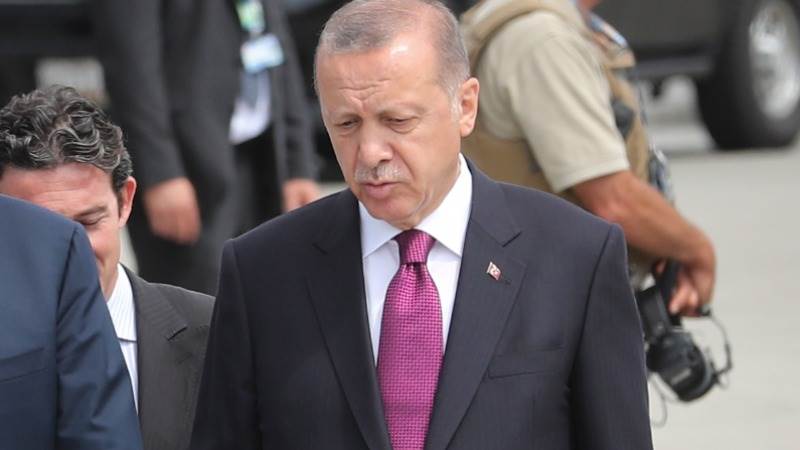 Traders sent the Turkish currency plummeting on Wednesday after President Recep Tayyip Erdogan claimed in an interview with A Haber that interest rates should start declining. As the country is struggling with surging inflation, markets have become even more sensitive as his government, which won last month's election, has shown signs of political influence on central bank policy.
Erdogan, attending the summit of the North Atlantic Treaty Organization in Brussels, went further to say the dollar would "soon" decline against the Turkish lira. Investor confidence has been waning, particularly as he appointed Berat Albayrak, his son-in-law to take over the Ministry of Finance after serving as minister of energy and natural resources. Presidential powers have strengthened and the post of prime minister has been abolished, in line with the results of a constitutional referendum.
The dollar jumped 2.52% at 6:08 pm CET to 4.8256 Turkish liras, after reaching 4.8495, the highest point since May 23 and near an all-time record. The euro was 2.32% up at 5.66 liras, compared to the session high of 5.686, also near the historic high from one an a half months ago.